July 17th is National Lottery Day!
MinnesotaBets.com is breaking from Minnesota sportsbooks updates to commemorate National Lottery Day by looking at where Minnesota ranks amongst the winningest Powerball states in America. Below we used based information from Powerball.com's Media Center to determine the top ten states according to how many Powerball winners they've had.
Luckiest Lottery States
How Lucky is Minnesota?
Although Indiana has had 39 total Powerball winners, the most of any state, Minnesota's 22 jackpot recipients rank out at number 3.
That said, no one from the state has won in nearly ten years. Paul White was the last to do so, splitting a nearly $450 million pot — one of the largest in Powerball history — back in August of 2013. Paul's share worked out to be $149.4 million.
But tragically, in 2018, Paul White was travelling in a van that was returning from a Minnesota Twins spring training game in Florida when it was struck by a drunk driver. The daughter of Paul White's long-time girlfriend would die in the accident. She was just 18-years-old.
Back in 2011, Thomas and Kathleen Morris from Burnsville became the largest jackpot winners in state history when they brought in $228.9 million with their lucky numbers.
Paul and Sue Rosenau from Waseca won $180.1 million on May 4th, 2008, which just so happened to be the five-year anniversary of their 2-year-old granddaughter Makayla's passing from a rare disorder called Krabbe disease, which affects the nervous system. Almost immediately they founded the Legacy of Angels Foundation to advance research for Krabbe disease.
While not all the winner's stories are quite as profound, many have their own amusing quirks.
For instance, Jackie Lagoon was minutes away from missing out on her $21 million grand prize in 2004. The Roseville woman had intended to buy a ticket for Monday's draw, but narrowly missed the 9pm cut off. She ended up buying a ticket with Wednesday's winning numbers instead.
And then there's Michael Hawes, who won $47 million back in 2006, but carried the ticket around in his pocket for weeks without realizing.
One of the most memorable wins occurred in 2003, when 16 lunch ladies working in the cafeteria of a small town school pooled together their quarters to buy a ticket that ended up netting them $95.4 million dollars. Nicknamed the Happy Huskers after the school's mascot — a partially husked ear of corn — most of the group continued working at the school for many years to come.
The chances of winning the Powerball are just 1 in 292 million — but anxious bettors may still want to roll the dice on becoming the state's 23rd jackpot winner as they await the passage of legal sports wagering in Minnesota.
Author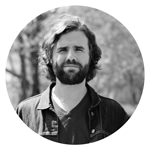 Jeff Parker is an entertainment writer for MinnesotaBets.com. A writer for film, television and the internet, Jeff is a life long movie buff, with a Masters Degree in Popular Culture. He lives in Halifax, Nova Scotia, where he works full time as documentary filmmaker and producer.